In a record-breaking year for Op Snap, 3,400 motorists in Devon and Cornwall had action taken against them thanks to video footage submitted by members of the public.
Dangerous manoeuvres, lethal overtakes, insecure loads and drivers jumping red lights were just some of the offences captured on dashcams, helmet cameras and even mobile phones in 2022.
In total, Devon and Cornwall Police received 4,736 video submissions through Op Snap in 2022, up 151% on the previous year.
Thanks to these submissions, police were able to take positive action against 3,400 motorists – a 135% increase on 2021.
In the latest round of video clips to be released by the Vision Zero South West road safety partnership, there are two examples of insecure loads on major routes which had the potential to result in death or serious injury.
In one clip, the driver of a tractor towing a large trailer is clearly unaware of a large, loose tyre attached to the rear of his trailer with a strap. After dragging it behind the vehicle, the strap eventually breaks leaving the tyre in the middle of the highway.
In another clip, wooden planks and other building items are seen flying off the rear of a pick-up truck on a three-lane section of the A38, having not been secured safely.
Adrian Leisk, Devon and Cornwall Police's Head of Road Safety, said: "Both of these incidents could have been far worse and resulted in death or serious injury.
"It is vital that drivers towing or carrying any sort of load ensure that it is secured safely within their vehicle or trailer, and cannot move.
"These videos also feature other lethal examples of driving on our roads, including dangerous overtaking, jumping red lights and generally not showing regard or respect to other road users – including those who are most vulnerable such as cyclists.
"As these latest figures for 2022 show, we are seeing more and more submissions to Op Snap which are resulting in more notices of intended prosecution. We are incredibly grateful for the support of communities in reducing road harm.
"Dashcam, mobile phone and body camera ownership is on the increase and I want to make it very clear that if you drive dangerously in Devon and Cornwall, there is a very good chance someone will have captured it on camera and will submit that footage to the police.
"This will lead to you being fined, receiving penalty points or potentially even losing your license – it's just not worth the risk."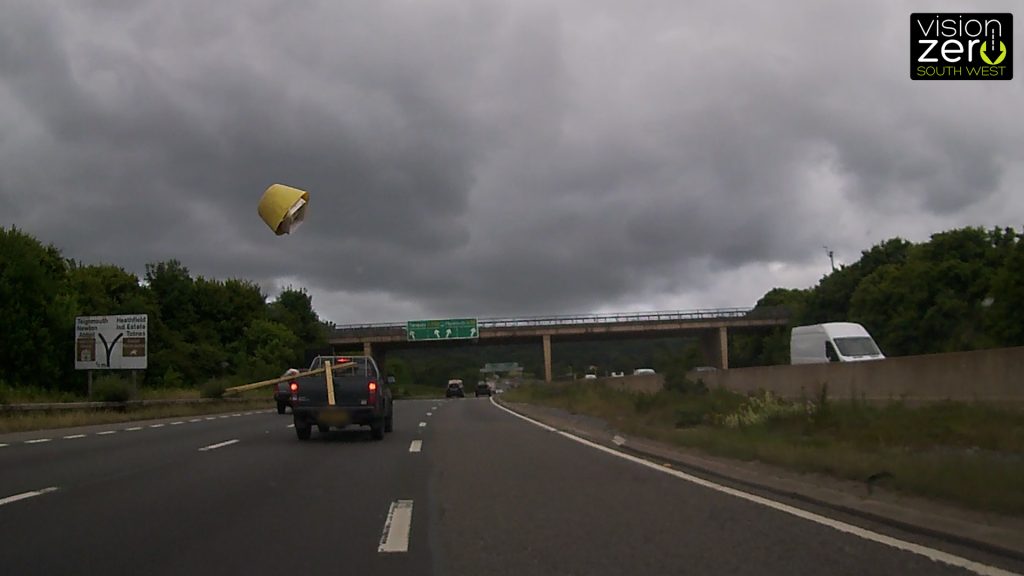 In 2021, 47 people were killed and 647 people were seriously injured on Devon and Cornwall's Roads, according to the Department for Transport.
Alison Hernandez, Police and Crime Commissioner for Devon, Cornwall and the Isles of Scilly, is chairman of Vision Zero South West.
Commissioner Hernandez said: "When dealing with figures like these it's important to remember that every single one represents a person who has suffered dramatically as a result of a collision on our roads.
"Whether it's someone who dies, sustains a brain injury, loses a limb or suffers from the harrowing mental effects of a road traffic collision, the effect this incident has on them – as well as their friends and family – cannot be underestimated.
"The whole purpose of Vision Zero South West is to cut road traffic deaths to zero. All our partners will admit this is an extremely ambitious target but one which needs to be at the forefront of all of our minds."