Police will be targeting speeding blackspots in Torbay over the coming weeks after more than 700 drivers were caught on a single road in the past three months.
After receiving complaints from residents in the Browns Bridge Road area of Torquay, the local neighbourhood beat team joined forces with the Devon & Cornwall Police's Speed Detection Officers (SDOs) to conduct enforcement along the route.
On their first day, they detected four offences within just 10 minutes of setting up at the site. On another occasion, SDOs detected 148 speeding motorists in just three-and-a-half hours.
Despite regular monitoring of the road, officers are continuing to detect high numbers of speeding vehicles. In total, since October, 760 motorists have been detected speeding on Browns Bridge Road alone.
Of these, the majority will have to attend a speed awareness course. However, 16 were given Conditional Offers (penalty points & a fine) and a further two are being prosecuted via the courts due to the high speeds involved.
Residents have also complained about excessive speed on Beechfield Avenue in Torquay, which will also be monitored by SDOs moving forward.
SDO team leader Paul Madge said this demonstrates a clear and present problem within the area.
He said: "Both these routes are 30mph urban roads with residential areas nearby.
"For our officers to detect almost 800 speed offences in just a few weeks is simply unacceptable and highlights a significant problem.
"Travelling too fast gives you less time to react and significantly increases your risk of receiving serious or fatal injuries in the event of a collision.
"We will continue to target these areas over the coming weeks. Hundreds of drivers will have already received letters about their speed in the post as a result of our efforts – please don't let yourself become one of them."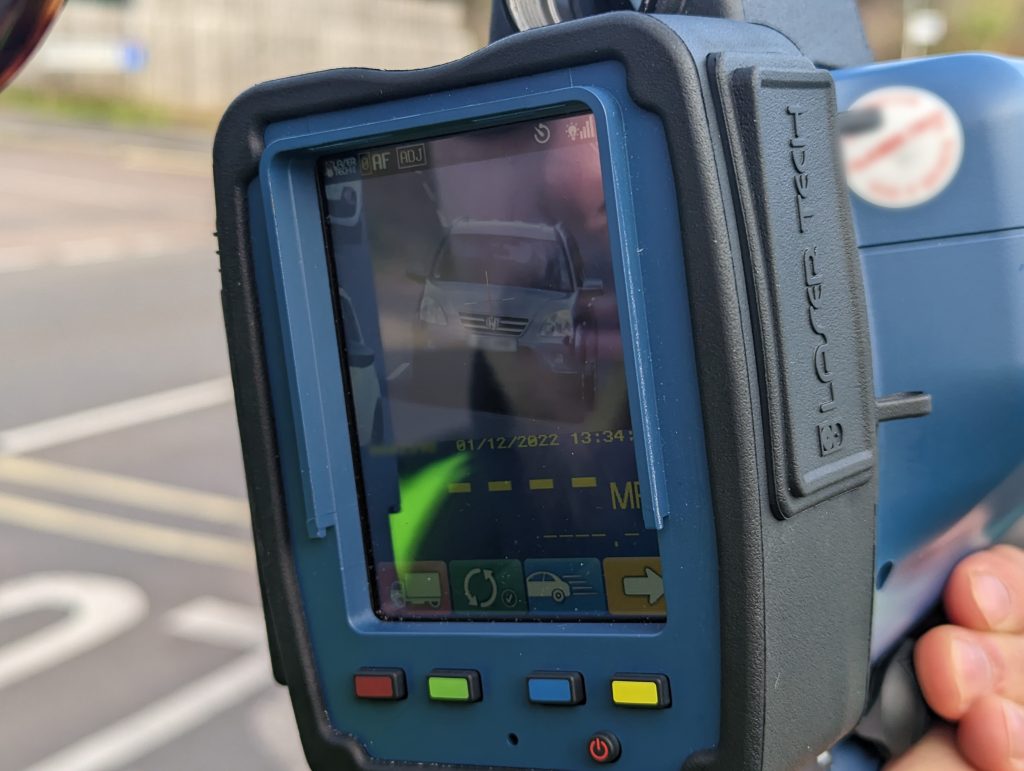 Adrian Leisk, Head of Road Safety for Devon & Cornwall Police, added: "What's worrying here is that, despite deploying highly visible officers with speed cameras on this road, people are continuing to drive far too fast. This shows that the message simply hasn't got through.
"Browns Bridge Road is a 30mph road for a reason. It's located in a busy area near residential streets, shops and a primary school.
"Please be warned, we will continue to monitor and enforce on these routes to increase compliance with the speed limit. Don't get yourself landed with a fine, penalty points or a court appearance."
Cllr Mike Morey, Cabinet Member for Infrastructure, Environment and Culture at Torbay Council, said: "Road safety is of the upmost importance to us and the residents of Torbay. Everyone using the highway network in Torbay has a responsibility to ensure our roads remain safe for all users.
"Driving within speed limits is just one element of that responsibility. We are supportive of the action being taken by Devon & Cornwall Police and Vision Zero South West and any initiatives that prevent casualties on our roads."